Best Top  17 Moderate treks in Himalaya
The moderate treks in Himalaya takes you through a spectacular stretch of the mountains with the natural beauty around. Trekking in Himalaya is never so spectacular as you explore to the most perfect trekking trail as well as the best weekend trek in Himalaya. The best moderate trek which are captivating for photographers.
Here are the best 17 treks in Himalaya which will certainly offer you a mesmerizing view of the Himalaya's beauty.
Region:     Uttarakhand
Duration:  8 Days
Altitude:   14,816 ft
Best Time: April to June, September to November
Grade:      Moderate
Click Here to More Details of  Bagini Glacier Trek 
Region:     Uttarakhand
Duration:  6 Days
Altitude:   11,154 ft
Best Time: May to October
Grade:      Moderate
Click Here to More Details of  Bedani Bugyal Trek 
Region:     Himanchal Pradesh
Duration:  7 Days
Altitude:   15,500 ft
Best Time: June to October
Grade:      Moderate
Click Here to More Details of  Buran Ghati Pass trek 
Region:     Himanchal Pradesh
Duration:  9 Days
Altitude:   13,775 ft
Best Time: May to September
Grade:      Moderate
Click Here to More Details of  Deo Tibba Trek 
Region:     Himanchal Pradesh
Duration:  5 Days
Altitude:   17,349 ft
Best Time: May to September
Grade:      Moderate
Click Here to More Details of  Friendship peak Trek
Region:     Uttarakhand
Duration:  5 Days
Altitude:   14,322 ft
Best Time: May to September
Grade:      Moderate
Click Here to More Details of  Nandanvan Trek 
Region:     Uttarakhand
Duration:  6 Days
Altitude:   12,435 ft
Best Time: May to September
Grade:      Moderate
Click Here to More Details of  Tapovan Trek 
Region:     Himanchal Pradesh
Duration:  5 Days
Altitude:   14,100 ft
Best Time: June to September
Grade:      Moderate
Click Here to More Details of  Hampta Pass Chandratal Trek 
Region:     Himanchal Pradesh
Duration:  4 Days
Altitude:   14,009 ft
Best Time: May to September
Grade:      Moderate
Click Here to More Details of  Hampta Pass Trek 
Region:     Uttarakhand
Duration:  7 Days
Altitude:   11,673 ft
Best Time: April to June
Grade:      Moderate
Click Here to More Details of  Har ki Dun Trek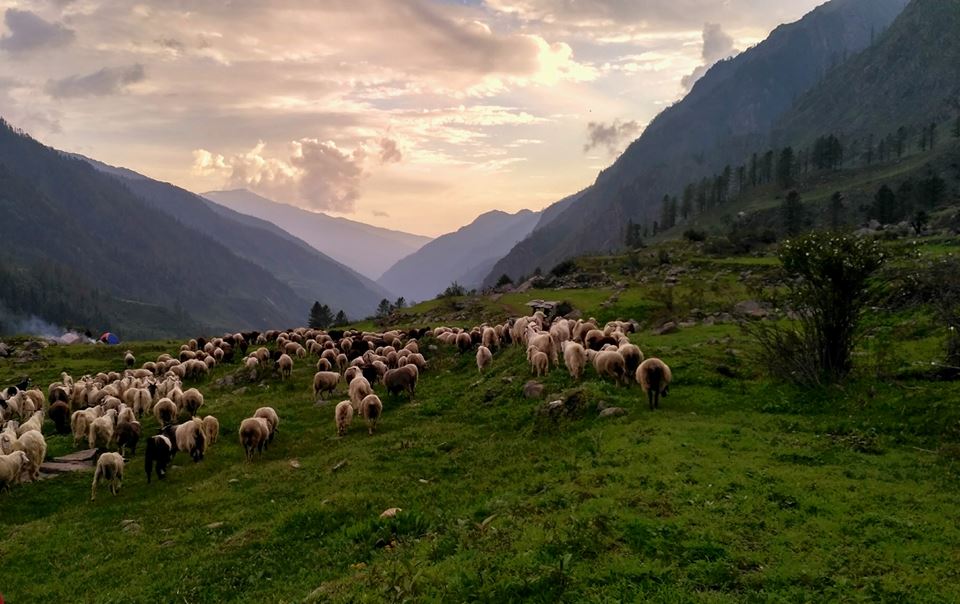 Region:     Himanchal Pradesh
Duration:  7 Days
Altitude:   19,553 ft
Best Time: July to October
Grade:      Moderate-Difficult
Click Here to More Details of  Kanamo Trek 
Region:     Uttarakhand
Duration:  5 Days
Altitude:   16,116 ft
Best Time: April to June
Grade:      Moderate- Difficult
Click Here to More Details of  Kedartal Trek 
Region:     Uttarakhand
Duration:  8 Days
Altitude:   12,795 ft
Best Time: May to October
Grade:      Moderate
Click Here to More Details of  Lord Curzon Trail 
Region:     Uttarakhand
Duration:  7 Days
Altitude:   13,975 ft
Best Time: May-June, September-October
Grade:      Moderate
Click Here to More Details of  Panchachuli Base Camp Trek 
Region:     Uttarakhand
Duration:  7 Days
Altitude:   14,700 ft
Best Time: September to December, January to June
Grade:      Moderate
Click Here to More Details of  Pangarchulla Peak Trek 
Region:     Uttarakhand
Duration:  9 Days
Altitude:   12,300 ft
Best Time: September to December, January to June
Grade:      Moderate
Click Here to More Details of  Pindari Trek 
Region:     Uttarakhand
Duration:  8 Days
Altitude:   15,696 ft
Best Time: May-June, September- October
Grade:      Moderate
Click Here to More Details of  Roopkund Trek