Top Skiing Destination In India. Trying to decide how to spend your winter vacation is quite tough. After all, the year you passed must have been hectic in work or in the study. Do you wanna start the beginning of your year with beautiful refreshments? Are you a ski-lover or do you love thrills during your vacation??  Well, here are the sites where you can plan your vacation with our lovely skiing accommodations where we conduct skiing in the top 5 locations in India.
Auli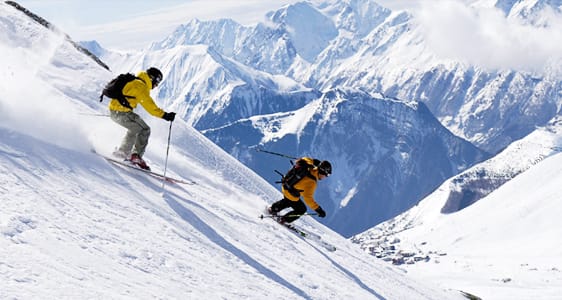 located in Joshimath, Uttrakhand. Auli is a mind-blowing spot with mesmerising and astonishing surroundings where the cultural heritage is beautiful too. Spending here will not only fill your sports thirst but other extracurricular activities too.
Many tourists around the world get attracted to this spot for skiing. This is one of the best skiing destinations in India. If you are a ski lover and searching for a beautiful place, then this is one of them. The beautiful slopes are quite suitable for skiers to ski in the white fresh snow.
It is situated in the Garhwal hills that is 250 km away from Rishikesh and the slopes are located at an altitude of 2500-3000m. It will give you an exciting adventure and make your journey memorable.

Solang Nala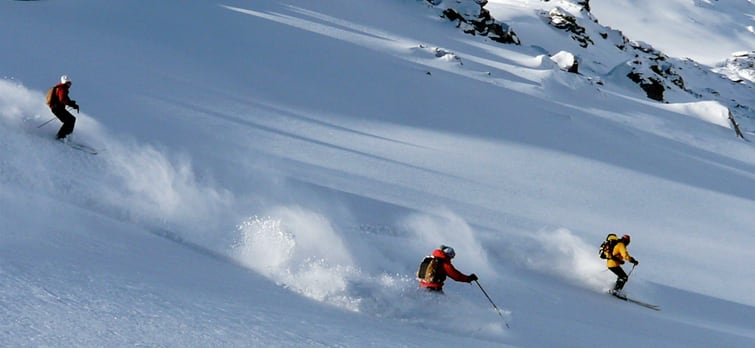 Solang Nala 30 mins away from Manali located in the state of Himachal Pradesh, known the house of snow, is a very famous valley for all kinds of winter sports mainly focussing on skiing. Skiing here attracts tourists from all over the world and it is a great skiing destination in India.
With astonishing sites, the winter season blesses the valley with beautiful snow that shines like silver glitter when the rays of sun fall on it and skiing there is an amazing and exciting experience in winters.
It is situated in the bank of Beas River and is 14km northwest of Manali. Situated in the Himalayan valley with beautiful slopes, Solang Nala is one of the most scenic skiing spots. So, what are you thinking? Simply join our skiing club and experience the wonder!

Gulmarg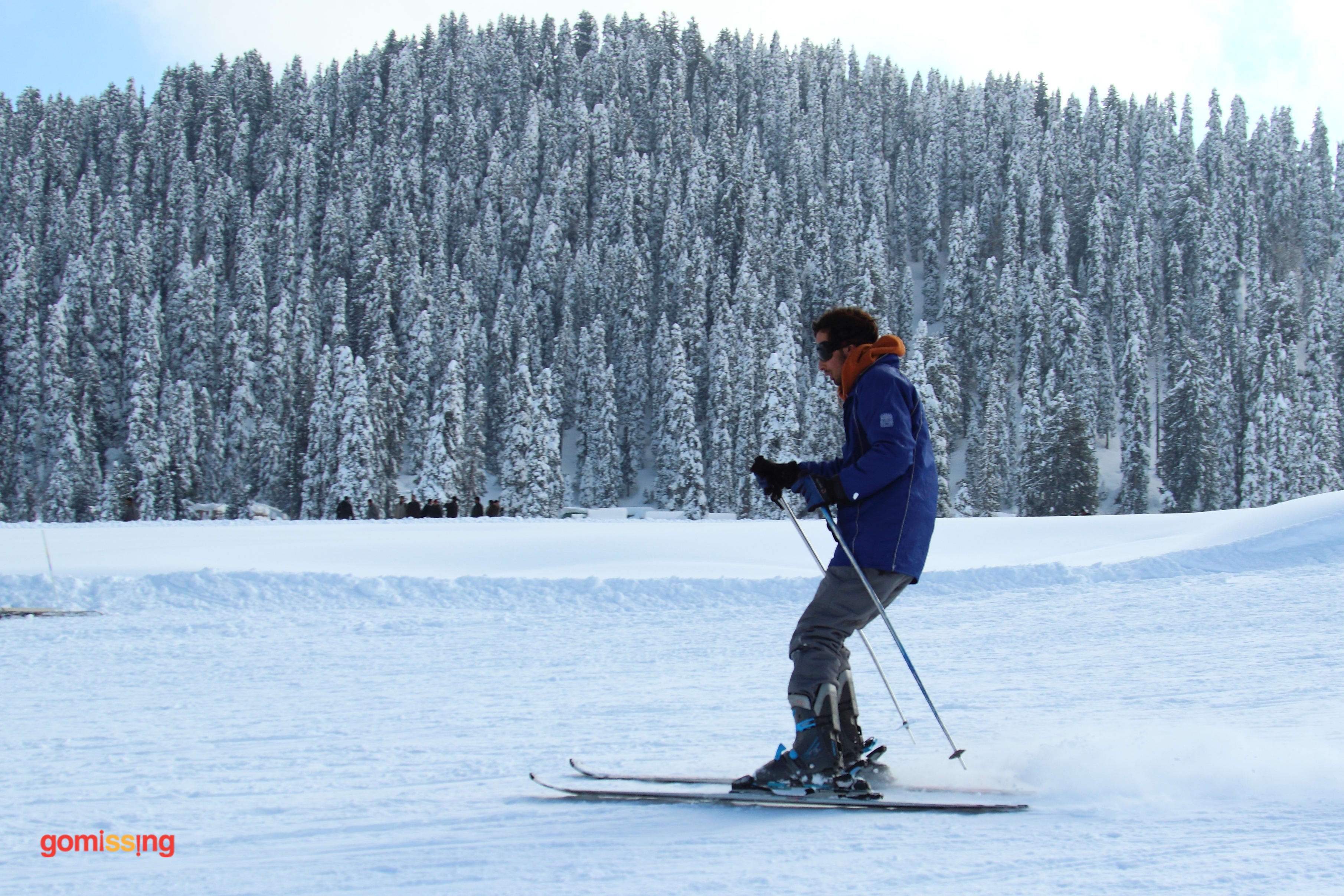 The best slopes for both professional and beginner skiers, Gulmarg scores one of the best spots with six bunny slopes with different gradients that is both easy and hard, which is good for the professional skiers and the beginners. 
It is located on a mountain plateau at 2600m and is an unbelievable escapade. Tourists here mostly arrive in winters for skiing. Foreigners are mostly attracted due to its refined powder like snow which is best for skiing.  The infrastructure of the ski site is fabulous and skiing here is mind-blowing. Spending the winters will be blissfull. It is like a dream come true.
The real magic of Gulmarg is revealed under a clear So, the mountain chain runs from Pakistan into India and north to China. So, do plan to visit here in winters and spend your ski trip in excitement and wonder at the beauty. 

Khaliya top, Munsiyari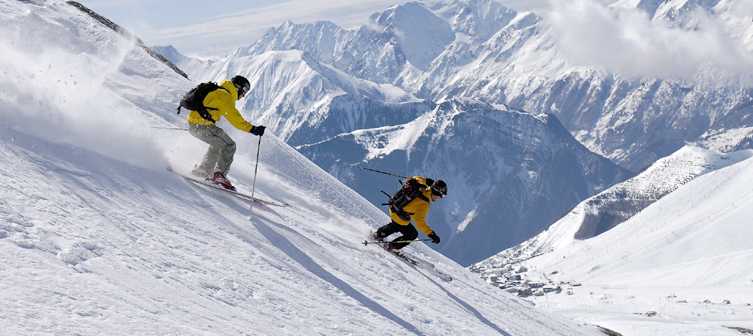 A pleasant weekend to spend, khaliya top is a blissful skiing trip.  The altitude here is superb and is suitable for skiing and you can treasure remarkable and memorable moments. The snow-capped spot and the unique beauty of Kumaon range with calm nature is a boon that will soothe your heart and soul.
A skiing vacation here is not the only idea for sports,  but also for the natural beauty, rich cultural heritage, exquisite handicrafts, delectable cuisine which will make your journey more colourful.
The breathtaking panoramic view of the Himalayan range and the ski valley of this place is breathtaking. It is a multi-tasking spot as well as a vacation spot. With the height of 9000ft, this place offers the best of the skiing sites in the Himalayas. Spending your vacation here is a decision you won't regret.